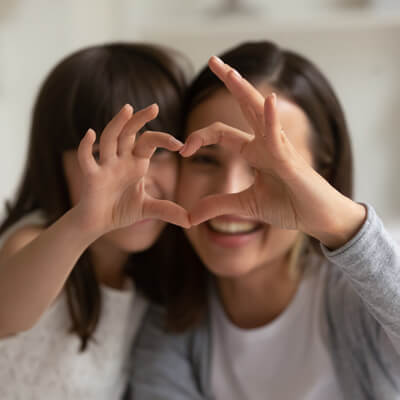 Stackis Chiropractic Chiropractic Testimonials
What Our Dubuque Patients Say
What others say about chiropractic care can help you make the right health care choice. Review a selection of Stackis Chiropractic patient testimonials below and please contact us if you have any questions.
Yours in health,
-Dr. Jeff Stackis
Check out our other reviews on Google and Facebook!

I Was Incredibly Impressed
I was incredibly impressed with Dr. Stackis! He listened carefully and explained every single step of what he was doing, even though I've had chiropractic care before. Left feeling confident that I will continue to receive excellent care.
-Samantha L.
Did a Great Job
Linda and Jeff were amazingly friendly and listened to everything I had to say about my back pain. Jeff did a great job explaining what he was confident was the problem and how he was going to fix it. I am also 37 weeks pregnant, so he did a great job doing everything he could while also being conscious of my pregnancy. I will definitely keep going back and would recommend him to anyone!
-Chelsea K.
Left Feeling Healthier
I had a positive, warm and excellent experience in the care and results in my first visit. I entered with nagging, aching neck pain, and left feeling healthier and with less pain and more comfortable in walking and moving overall. Advised me to apply moist heat in intervals, and to do exercise suggested. Today, the day after, I find I am feeling so much better and relieved. I am very pleased with the doctor and his technique. The warm welcome and greeting from his secretary, Linda contributed to making my experience there for first time, very comfortable and less concerning.
I would recommend Dr. Stackis for several reasons, his professionalism, how well he explains his work and process, management of his office as you feel cared for and welcomed the minute you are greeted by his secretary, Linda. His fees are reasonable and insurance is explained in manner in which you clearly understand. The responsibility of contacting insurance is taken on by Linda and keeps you advised, less concern for patient. I feel anyone who decides to see Dr. Stackis will find their overall experience to be comforting, and discover a healthier and fresher new take on their health results. Thank you Dr. Stackis and Linda for making many of us feel better and bring us back to enjoying every day life and good health.
-Vickey N.
Holistic Approach To Healing
I appreciate Dr. Stackis' Holistic approach to healing my severely inflamed sciatic nerve and S-I joint subluxation. Dr. Stackis was very knowledgeable, professional and warmly attentive to my comfort and response to treatment. Although probably unusual, I felt significantly better after the first treatment. Dr. Stackis uses advanced, gentle, reflex-based adjustments that greatly reduced my discomfort and improved my strength right from the start. I highly recommend Stackis Chiropractic.
-Patti M.
Feel like a new man!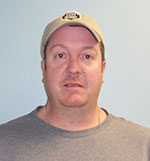 After seeing the great results my wife and son got from going to Stackis Chiropractic I thought I would give them a try. For several months I had many aches and pains that had begun to bother my hip and knee. It was interfering with my walking and everyday activities and I needed relief. My condition started improving shortly into my care with Dr. Jeff. With continued care my symptoms have subsided and I feel better than I have in a long time! I have more energy and am moving a lot better without the pain. I only wish I had tried chiropractic sooner because now I feel like a new man!
-Mike Schultz
Headaches Sufferer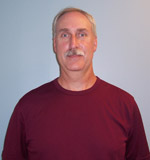 For over a year I was suffering with headaches before I decided to go see a chiropractor. I tried alternative solutions but none gave me relief. My headaches started to improve not long into care with Dr. Jeff. Along with my headaches improving, my sleep has gotten better and I feel better overall! My wife has also noticed that I am not as moody! I appreciate how Dr. Jeff truly seems to care about each patient and I feel like more than just a number. I wasn't sure what to expect when I went to Stackis Chiropractic but with treatment and exercises given to me from Dr. Jeff I have been able to enjoy a better quality of life!
-Rick Guns
A true sense of well-being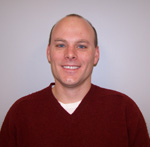 I first consulted Dr. Stackis for ongoing neck pain that began over a decade ago. With time I noticed my upper back, shoulder area and lower back were also painful.
After undergoing chiropractic care for two weeks with Dr. Stackis' Activator Technique I noticed the intensity of my pain decreased and my sleep patterns improved. I felt energized and overall happier. Now I can live life with a true sense of well-being.
Stackis Chiropractic provides a relaxed, friendly, healing environment that creates results.
-Christopher Bode

Stackis Chiropractic Testimonials | (563) 583-9634